High water flows have been extended approximately 10 days longer than expected, but that's not stopping the good nymphing! The trout are in search of junk food! Try a worm, scud, or egg for some good underwater action.
Don't let the lack of the almighty cicada get you down- it's still one of the prettiest and most abundant fisheries in the west! Fish on Jenny.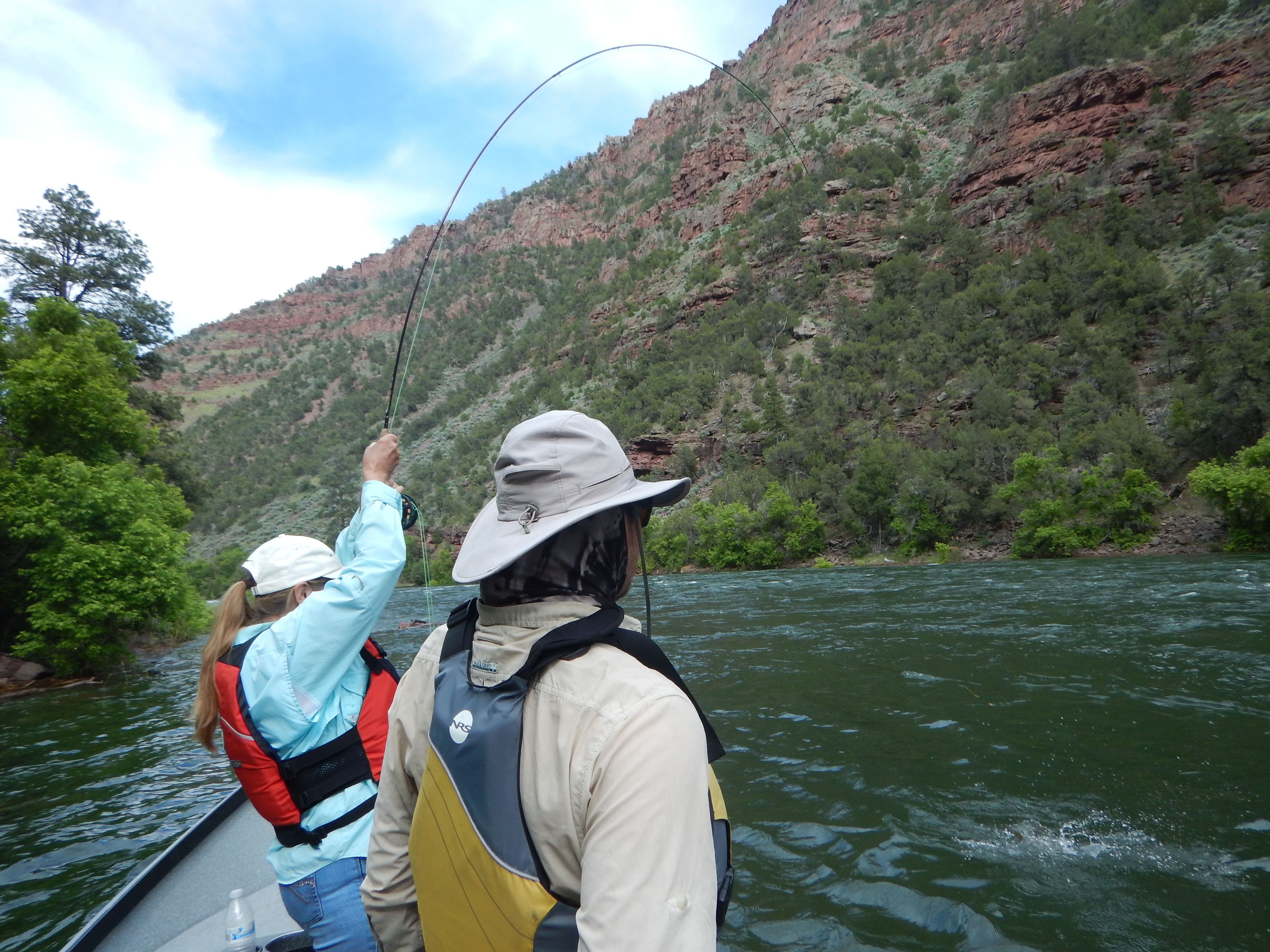 Doug Ouellette and his wife Jenny of Reno, NV visited the Green last week and with the help of Guide Nick Jackson absolutely crushed it! 20 fish to the boat- during high water- nice job guys!